This tower building STEM / STEAM Challenges is perfect for summer – or any time of the year! It brings the joy back to your classroom with collaborative, hands-on, brain-busting work (disguised as fun)!
Towers are a classic STEM Challenge! They're easy enough to understand, but extremely versatile in terms of materials and rigor — if you know where to look (or know someone who does)!
This bundle comes with:
Four variations of tower building. Each variation comes with modifications for grades 2-8, video walk-throughs, and a variety of extension options (find details on each resource description page):
Step Up Your STEM PD

Access to a four day PD with video segments and additional materials to guide you through tailoring the perfect tower STEM Challenge for your class!
Note: This version is printable; students complete work with paper/pencil. If you are in a 1:1/paperless classroom, you may prefer the paperless version, compatible with Google Slides(TM) instead.
---
This resource is also available in paperless format and as part of the Mega STEM Challenge bundle. Click through below: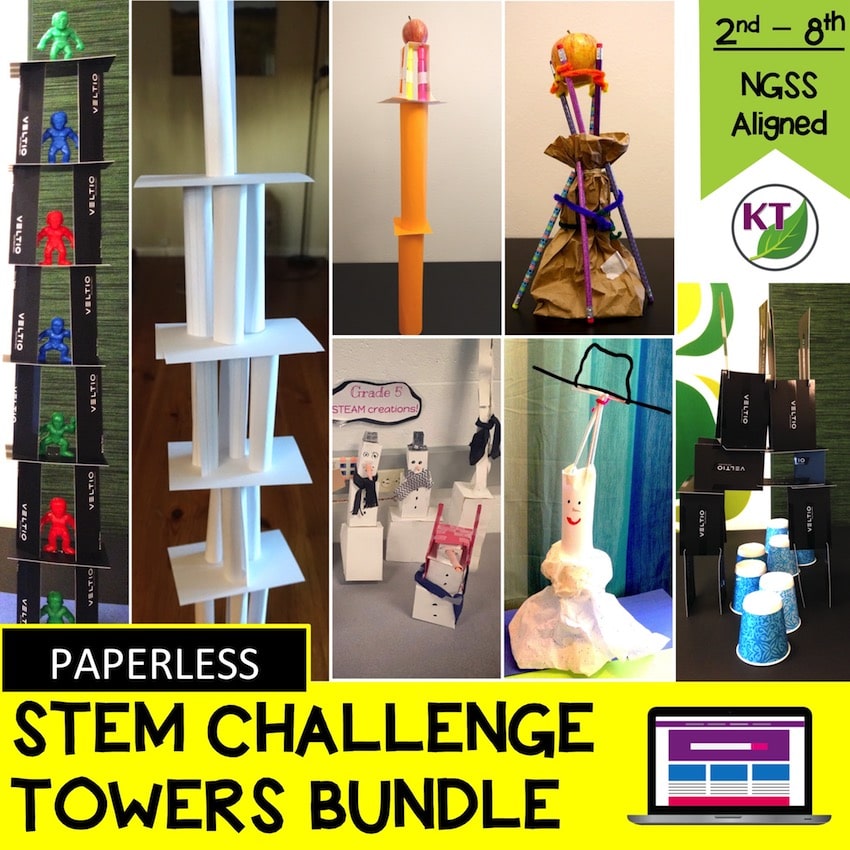 ---
Note: Any coupon codes you received for subscribing to the email are for this site and will not work on TpT.