Kerry offers STEM / STEAM professional development in a variety of formats:
Elementary STEM CON® & Beyond Virtual Conference

Webinars, Live Streams & Special Events

Online course – The STEM Challenge Field Guide

YouTube Video Library

On-site, customized PD (virtual & in-person available)

Straight to your inbox
Scroll through the page for details on current & upcoming opportunities to join her!
Each spring, we welcome preK-12 educators from all around the world for practical, engaging, inspiring & affordable STEM PD. You really have to be there!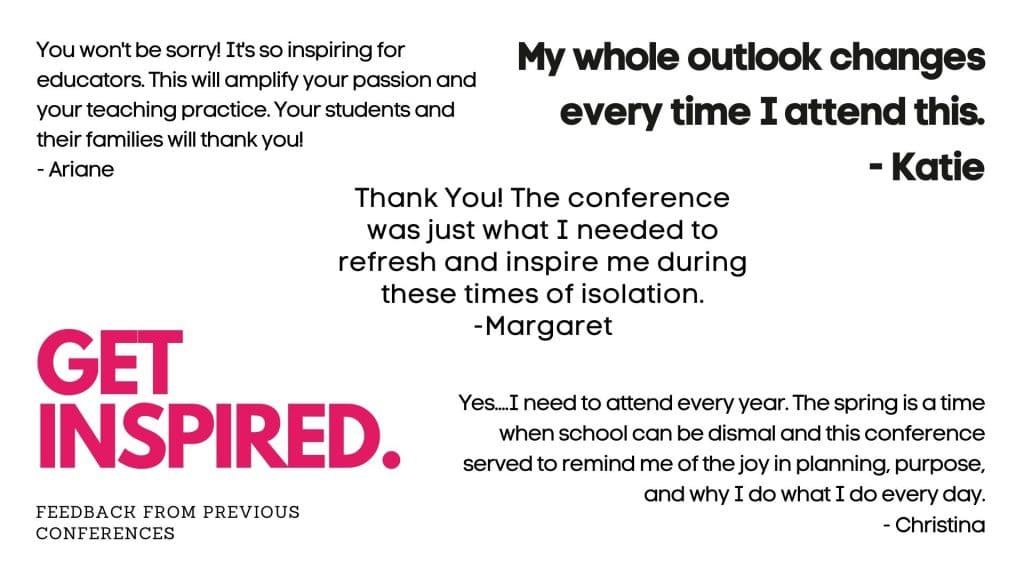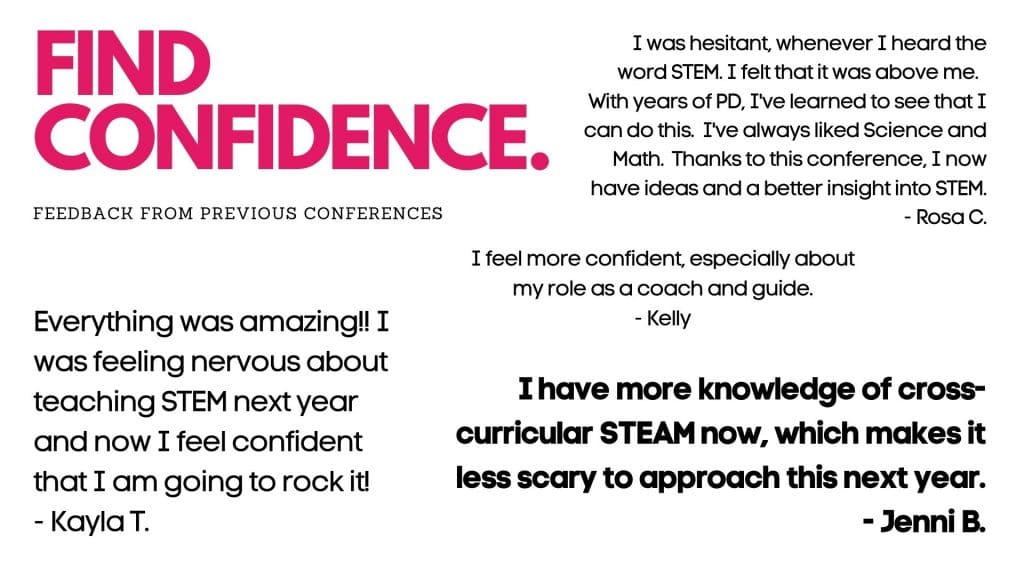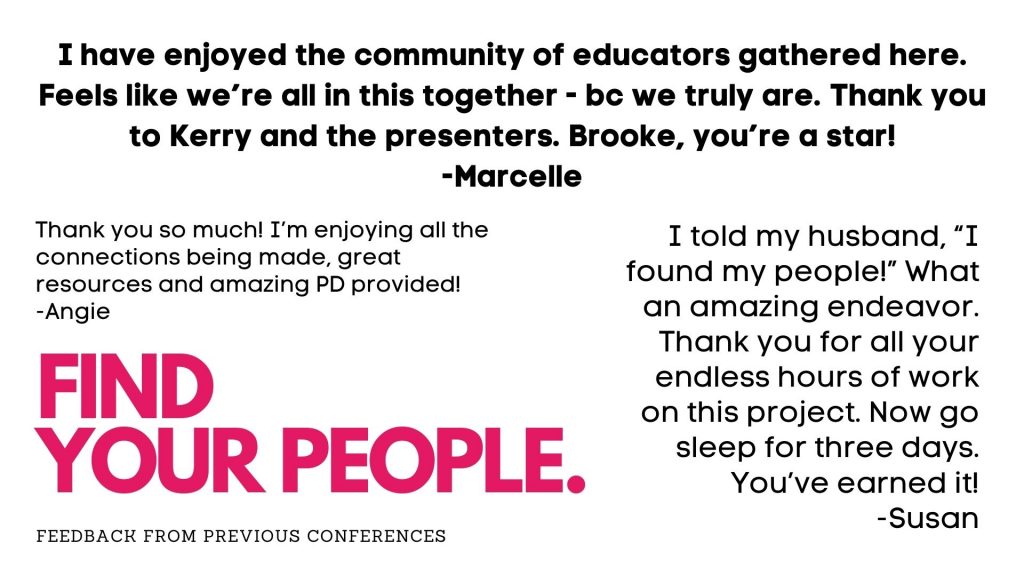 Secrets to Successful STEM Challenges Webinar - Free
Register below for Secrets to Successful STEM Challenges on demand.
I LOVED LOVED LOVED this webinar!! 🙂 Thank you soo much!
This hour webinar has been more informative than the pd I sat in for 4 hours.
Kerry- thank you so much for taking the time to offer this class!  You have been very comprehensive and gave great tips and tricks!
Thank you for your webinar..your thoughts on what research looks like in a STEM challenge really made me reconsider. I had been really stressing to my teachers to research for a short time before.  I see why that might lead to replication.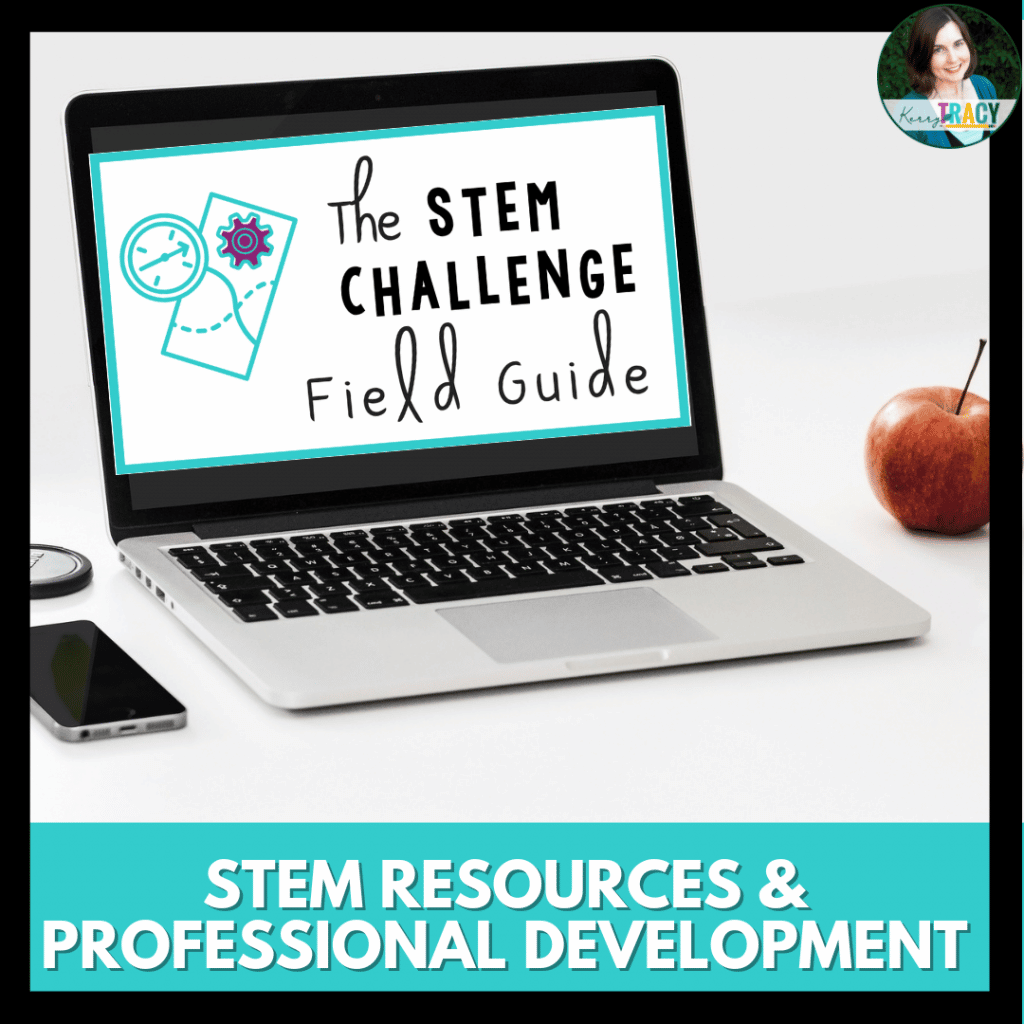 Part workshop, part lesson study, part straight-up PD — this course gives you the tools & training you need to run successful, rigorous STEM Challenges with your students. The course doors are open now!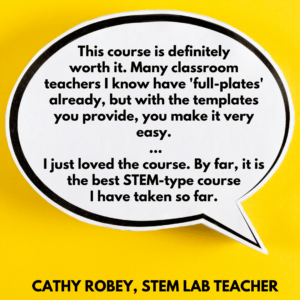 It's not PD in the typical sense, but we'll be spending all of October exploring this more intense of fears, and how you can help your students develop a healthy relationship with productive failure. The month will have a series of Facebook Live sessions (uploaded later to YouTube) on related topics and some other resources and goodies along the way. See more on the blog post.
Click the button to see the full STEM Challenge PD playlist on YouTube. You'll find one of my current recommendations below the button, and more on the FAQ page.
I stumbled upon your videos and just wanted to thank you so very much for the valuable "in-service training" I received by watching them! I learned quite a bit and I'm looking forward to all of my STEM opportunities in the future!!
Greetings from Melbourne Australia! Kerry, I came across your STEM challenges towards the end of last year and am totally addicted to your videos. Though many of the challenges have an American slant, the principles that you talk about focus on student learning and engagement, and are universal; my kind of teacher! I have even shown some of your videos to other STEM teachers, generates much excitement amongst them! Please, please keep up the great work....
Love all the lessons and challenges I have tried from your TpT store plus your website...I've taken two stem challenge professional development courses through our district and I've learned more by watching two or three of your videos (and reading your website) than I have in the nine hours of professional development.
Check out the LOCAL PD page to see current offerings or to set up an in-person or web-based inservice for your staff.