The end of the school year sometimes feels a little like herding cats. You've got to have an arsenal of high-quality summer activities to keep your kids engaged in learning through to the end of the year. You may already be familiar with my Summer STEM Challenges, but I was just itching to do something new… and free.
Years ago, I purchased two beach balls expecting to make a challenge, and it just never came together … until now. Better late than never —  especially when it arrives as a special subscriber freebie!
Fun does NOT have to equal fluff!  Whether you're at end of the school year, teaching summer school, or looking for ideas for your own kids, this challenge is a lot of fun with substance!
The Beach Ball Boogie Summer STEM Challenge
The jist: Using simple materials, students design a device to carry or balance a beach ball during a team relay race that includes some optional boogie moments! It's a LOT easier to show you than to tell you, so click to watch the video walk-through below.
Note: All the video links referenced in the video can be found in the description on YouTube.
What's Better Than Free?!?!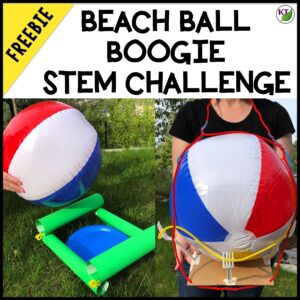 What's better than free … not a whole lot springs to mind. ? This is another special perk to thank everyone who is subscribed to receive freebies and updates in my Feel-Good Teaching newsletter. If you're already on the list, this resource has already been sent directly to your inbox. If you want to get on the freebie train now and pick up the Beach Ball Boogie freebie shown in the video walk-through above, just fill in the form below.
---
Hybrid & Distance Learning Modifications
Yes, this can still work! Swap out the beach balls with balloons or playground balls if your school has enough, so each child has his/her own ball to work with.
Note: If using balloons, have kids blow them up outside where they can be mask-free and socially distanced.
Students can help you create a socially-distanced relay-race course. For students at home, they may need to be creative in sourcing materials, but they can also participate in a distance learning "Simon-Says" type of game.
For more ideas, follow me on Facebook & YouTube. I've been doing pandemic makeovers for STEM Challenges throughout the year and plan to make a live stream for this challenge the week of May 17th. I'll embed it below when it's ready.
---
Check out these posts for more upper elementary end-of-year freebies!
We want you to end the year with a celebratory bang! Check out these other free ideas for your upper elementary students and let us do the planning for you!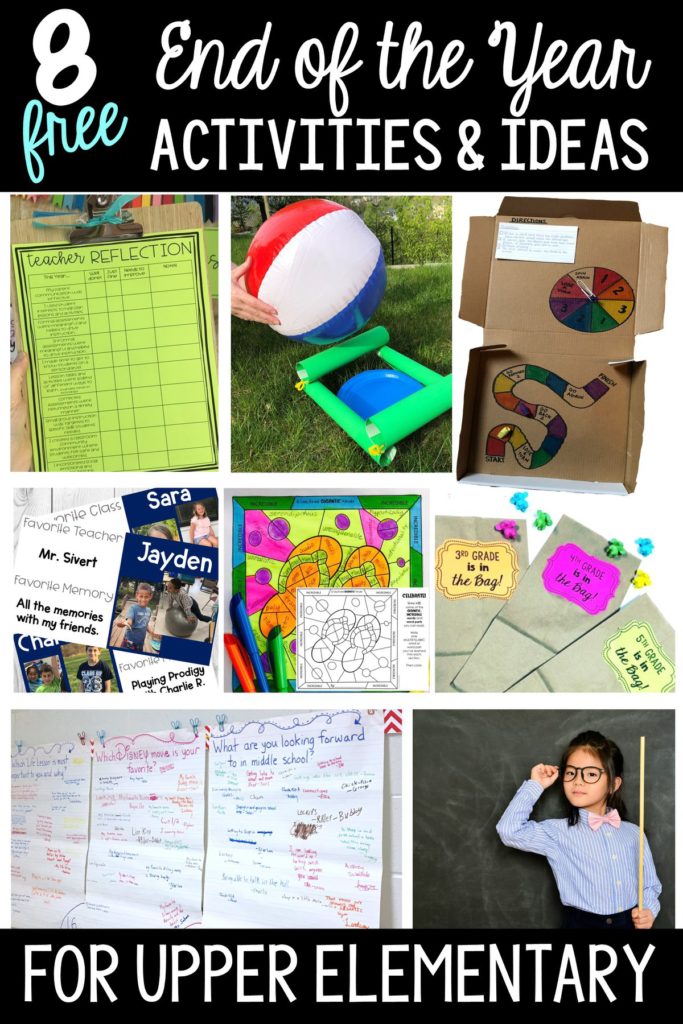 End of Year Must Do: Teacher, Student, and Parent Reflections // Think Grow Giggle
Beach Ball Boogie STEM Challenge // Kerry Tracy
End of the Year Review Game // The Owl Teacher
Ending the School Year with a Slideshow // Mikey D Teach
Word Work End of Year Celebration // Reading by Heart
"This Year is In the Bag" Reflection & Share-a-Bration! // Tarheelstate
Teacher
Making Memories at the End of the School Year // Love Learning
Tried & True Solution for End of Year Teacher Tired // Tried and True Teaching Tools
---