If you're tired of leprechaun traps already, Snake Snatcher is the perfect St. Patrick's Day STEM Challenge for you!
In this challenge, students build a device to rid Ireland of snakes as quickly and safely as possible.
– Snakes (10 – 20) will be spread over a map of Ireland (three map options are provided). Student devices must lift snakes from Ireland and drop them in the surrounding ocean.
It's a perfect introduction to legends, camouflage and mimicry. You can even incorporate integers with snakes and fakes, if that's part of your standards!
How to Implement the Challenge
Check out this video walk-through of the challenge to see the materials, criteria & constraints, measuring results, cross-curricular extensions and more:

---
Materials Needed
Sample/suggested materials for each student or group:
Materials you'll need to do the activity are easily modified. Amazon Affiliate links are included below.
Variety of snakes. (10 – 30)

Gummy worms, Licorice, rotini noodles (raw or cooked), plastic snakes, twisted pipe cleaners, etc.
Note: there is an option in the challenge to mix in other "creatures" with the snakes to add difficulty. You may elect to designate some of the materials listed above or select new ones.

Pipe cleaners (5 – 10)
Craft Sticks (5-10)
Straws (5 – 10)
Tape (12 – 24 in.)
Rubber bands (5 – 10)
Design analysis handouts (included in resource)
Map of Ireland (Included in resource)
Check out all my favorite STEM Challenge Materials here.
---
Content Connections
Camouflage & mimicry
Legends, folklore, myths
Integers (mix snakes & fakes)
*For additional cross-curricular content connections, check the video at the top of the post.
---
See the Resources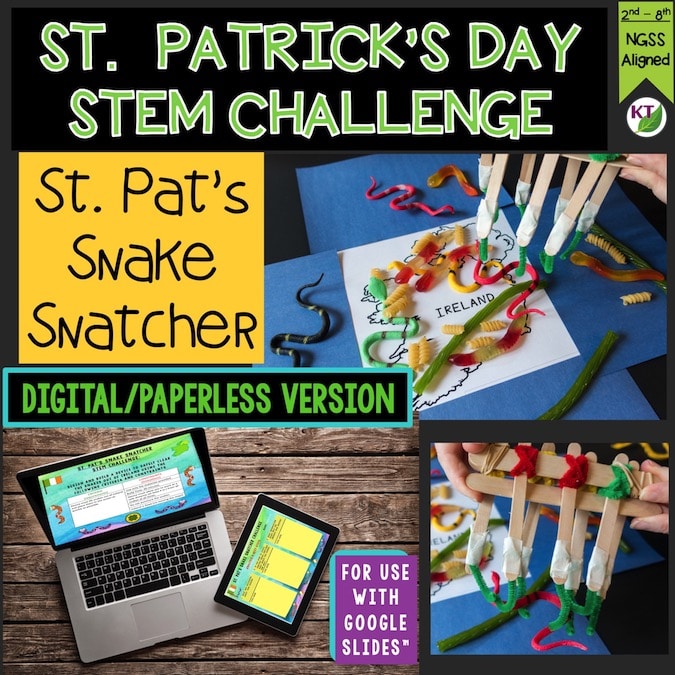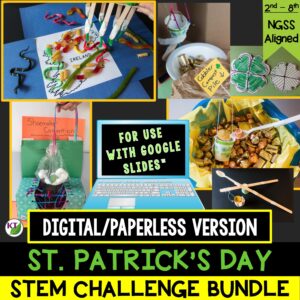 ---
---
PIN ME