Last Friday night, I took to the streets — and my couch — to do some STEM Challenge materials comparison shopping. These are my must-have, go-to materials I keep stocked up — always! One of the main things you want is a LOT of malleable materials so the kids are really free to create. And, if you're like me, you don't want to break the bank getting set up for your STEM centers, challenges, and maker spaces. Now you won't have to wonder if you're spending too much on common STEM Challenge materials.
As I mentioned in the video, this is a snapshot in time and place (last Friday night, Washington State). In order to make your shopping life easier and price check against your own local stores, here's a copy of my comparison shopping cheat sheet.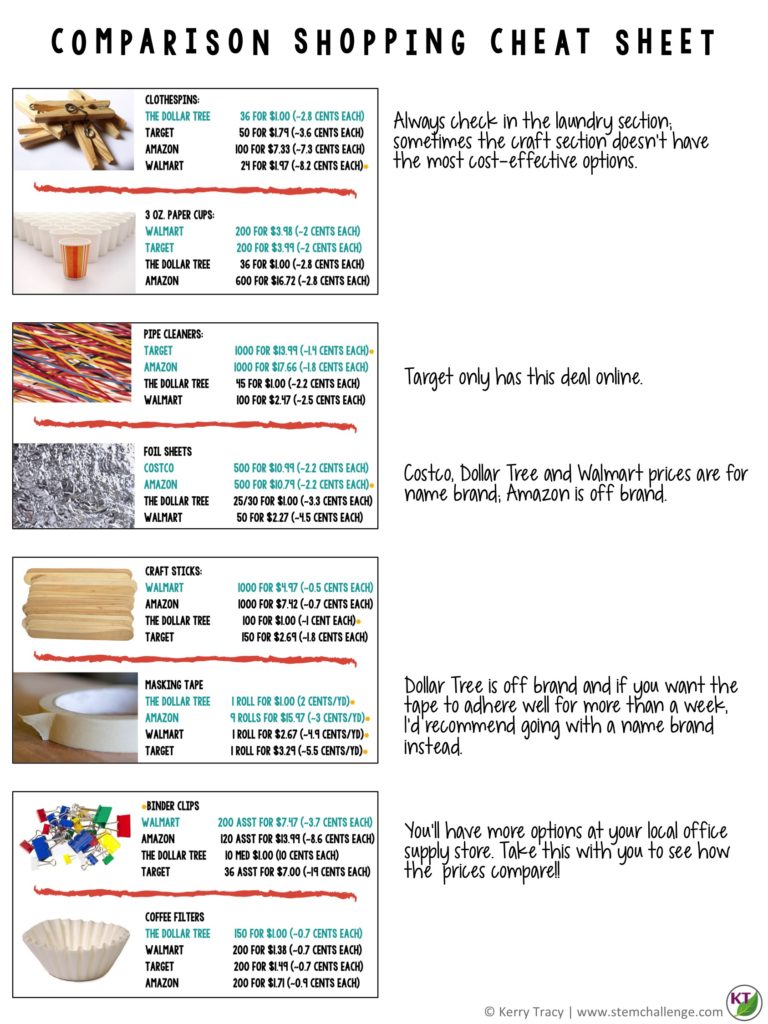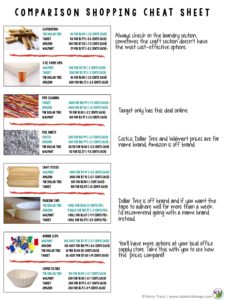 Updates
Since the video was a snapshot in time, I will add some notes here as I can. For instance, since the video, I discovered that the coffee filters I price checked on Amazon were for Prime Pantry members only. The next best deal I could find came at a cost of ~1.4 cents per coffee filter.
---
Free is Always Better Than Cheap!
As I mentioned in an earlier video (Materials: Get 'em Free or Get 'em Cheap), creating Amazon wish lists and sending parent letters requesting donations can save you big time, especially if you time the letters home around a great STEM Challenge that has their child buzzing with excitement! You can find an editable version of my parent letter as part of this freebie.
---
Save some search time on Amazon
I have spent a LOT of time digging through Amazon for the best deals. Much of the time, really great deals can be found there, but sometimes some things just don't make sense to buy there, as I showed you in the cost comparison sheets and video above. So, I'm going to link below only to the STEM Challenge materials items I have bought or would buy on Amazon. These are affiliate links (disclosure).
Foil Sheets


Masking Tape


Binder Clips

---
PIN ME!