State testing: it's the most least wonderful time of the year. There's a lot not to like about state testing, but that's not what this post is about. This post (and those linked at the bottom of the post) is about finding something helpful, something silver is a gray cloud of all that is wrong with the tests themselves and testing culture in general.
So, accepting that testing is happening (I'm game to talk about spearheading a testing revolt in a future post), what can we do to make reviewing for these tests more engaging?
Hold a Cram Session
I will admit, when I tried this, I wasn't sure it would work. I knew as we approached the state 5th grade science test, my students' scores would benefit from some last-minute cramming. My teacher heart was conflicted using time for this. Cramming isn't learning and it doesn't result in long-term retention. But … it can help boost those scores, so here's what I did. I asked my students if they ever saw TV shows where high school & college students had to get ready for a big test and what they saw them do. We found some recurring themes: pizza, fun snacks, friends quizzing each other, flash cards, and studying very close to the time of the exam.
So that's what we did. With a few days prior to the test, I began offering college-style cram sessions during class and into the lunch hour. One day I ordered in pizza and on others, I simply brought in some snacks. We played soothing classical music as we made flash cards. Sometimes I had my own set of review questions that students answered in teams. For every correct answer, they earned index cards & tape needed to compete in a Review Tower STEM Challenge (see below).
Students were welcome to stay during their lunch time for extra prep, but were encouraged to go out and play for a brain break. Interestingly, most students stayed and worked as hard as I've ever seen them work. It might have been the novelty of acting like older kids.
Need more test prep strategies? Check out these other great ideas for your upper elementary students!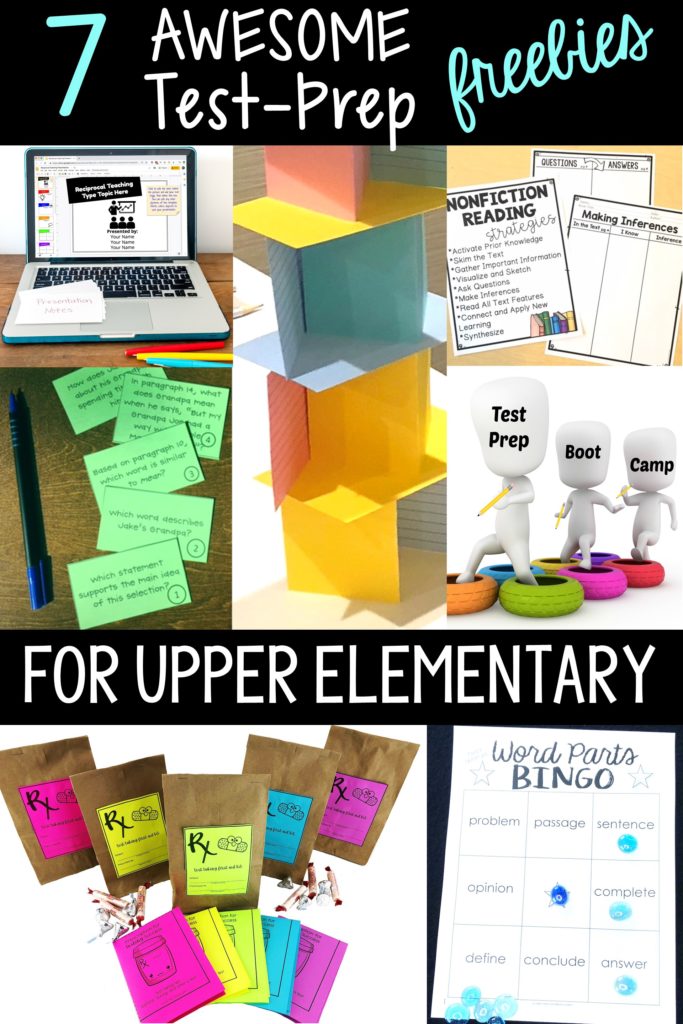 Reciprocal Teaching Presentations Test Prep // Elementary Inquiry
The Power of Active Reading as a Test Prep Strategy // Think Grow Giggle
Sorting Reading Test Question Stems // Tarheelstate Teacher
Test Prep Boot Camp // Tried and True Teaching Tools
Making Test Prep More Enjoyable // Kerry Tracy
Preparing Students for Testing // The Owl Teacher
Test Prep Twist for Struggling Readers // Reading by Heart