I got a fantastic question from a 4th grade teacher in my inbox the other day. It read:
"I am hoping to teach a STEM lab starting in October for 4th grade and will need to focus on activities that support and teach 4th grade science standards.  Do you have activities that specifically support the NGSS for 4th grade?  I have discovered many bundled ideas that claim they support 4th curriculum but then there are only 1-2 activities that actually deal with the specific 4th grade standards making the resource not fully usable.  The "engineering" standards are generally always included, but the activity itself has nothing to do with the specific energy standards for 4th grade.  Thank you for your time!"
So thank you, Joyce, for reaching out! It can be annoying to figure out which Next-Generation Science Standards STEM Challenges are aligned with, I know. And for me, I've always been a hard-liner with the way I tag my resources for alignment. I only tag the engineering standards because that's what the challenge itself thoroughly addresses.
I recently went live on my Facebook page to talk through all of this. I've embedded that video here, and everything discussed is linked below. Don't hesitate to reach out if you have any questions!
Even though my STEM challenges come with content-connection suggestions and often also include related video links, activities, and handouts, it's up to the teacher to decide to use those  — or not. So, I've tended to err on the side of being overly cautious with standards tags; I never want to mislead or confuse anyone.
That said, there are a LOT of standards connections across many grade levels with the suggestions included in my resources, and I always include thorough previews of my resources, plus video walk-throughs to take the guess work out for you.
So with that, let's check out the 4th Grade NGSS Topics and which STEM Challenges are aligned — beyond the engineering strand.
Note: This list addresses only 4th grade NGSS connections. Many of the challenges not on this particular list align well with other 4th grade standards in math and ELA.
---
Best connections: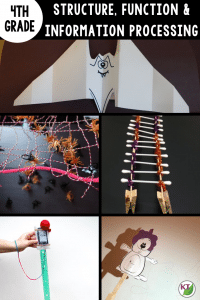 ---
OK, so I see this is an area for which more STEM Challenges are needed! 🙂
---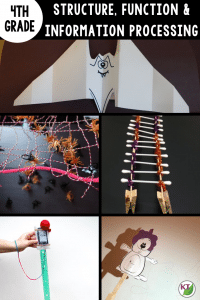 ---
Best Connections
Looser Connections
New Earth City (students build a "perfect" city on a fictional planet)

Create-ure (if you extend with fossil record activity)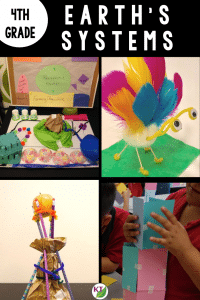 ---
The Verdict?
The best-aligned bundle for 4th grade teachers is the Planetopia Project. Each challenge in that bundle addresses multiple 4th grade science standards.

The others? Each challenge mentioned is included in a bundle 5-pack. The Halloween Bundle included 4 challenges on the list, so it's another contender.
But remember, all the challenges on this list align with the engineering strand.
And just because a challenge didn't make this science connections list, doesn't mean it won't align beautifully with 4th grade standards in math and ELA!
If you want to learn more about any of these challenges, you can click through on the links above to see the product descriptions and previews or scroll to the bottom of this page. You'll see links to hub pages for every set of STEM Challenges. Those hub pages include more details, links to video walk-throughs, blog posts, testimonials, photos and more.
And let me know in the comments if you have any questions!
---
PIN ME!