Got apples and some common school supplies? A great way to put them to good use is with the Apple Annihilator STEM Challenge. Students will use their materials to build a wrecking ball designed for accuracy or total annihilation! They'll test  their designs by setting up marker "bowling pins" and try to knock down as many as possible using their apple wrecking ball designs.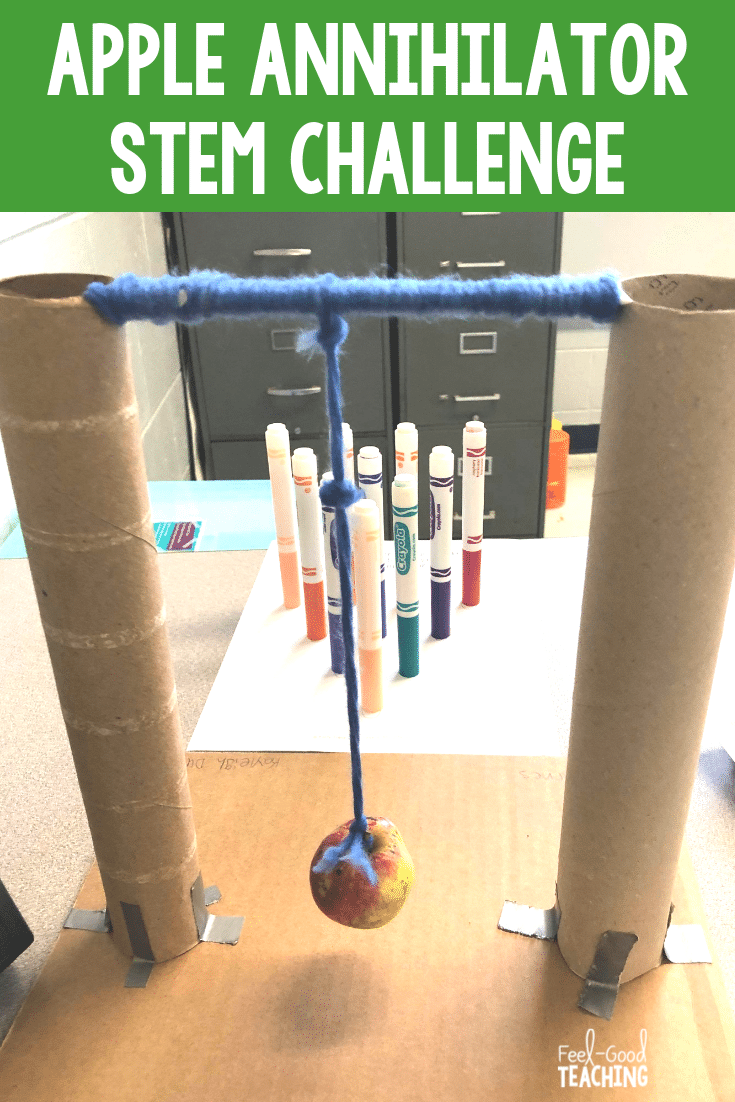 What's extra awesome is a very similar set of materials is used in all five Back-to-School STEM Challenges, so you can try them all!
How to Implement the Challenge
Check out this video walk-through of the challenge to see the materials, criteria & constraints, measuring results, cross-curricular extensions and more:
---
Materials Needed
Sample/suggested materials for each student or group:
Materials you'll need to do the activity are easily modified. Amazon Affiliate links are included below.
Set of 10 Markers or highlighters

Markers will be used like bowling pins, so must stand on their own Crayola or broad highlighters work well

Apple (1)
Pocket folder with prongs (1)

File folder or pocket folder without prongs may be substituted

Small or medium binder clips (1 – 2)
Unsharpened pencils (4 – 6)
Tape (24 – 36 in.)
Design analysis handouts (included in resource)
Marker "bowling pin" handouts (included in resource)
Optional
• Cardboard boxes, tubes, or scraps
helpful in building a support structure and base for the wrecking ball rather than attaching to desk/table)
• Dowels
---
Content Connections
Apple Annihilator is a great intro to Newton's Third Law of Motion, which is part of 3rd and middle school NGSS standards! (3PS2-1, MS-PS2-1, and MS-PS2-2).
It can also be used to illustrate potential & kinetic energy, forces & motion. For additional cross-curricular content connections, check the video at the top of the post.
---
See the Resource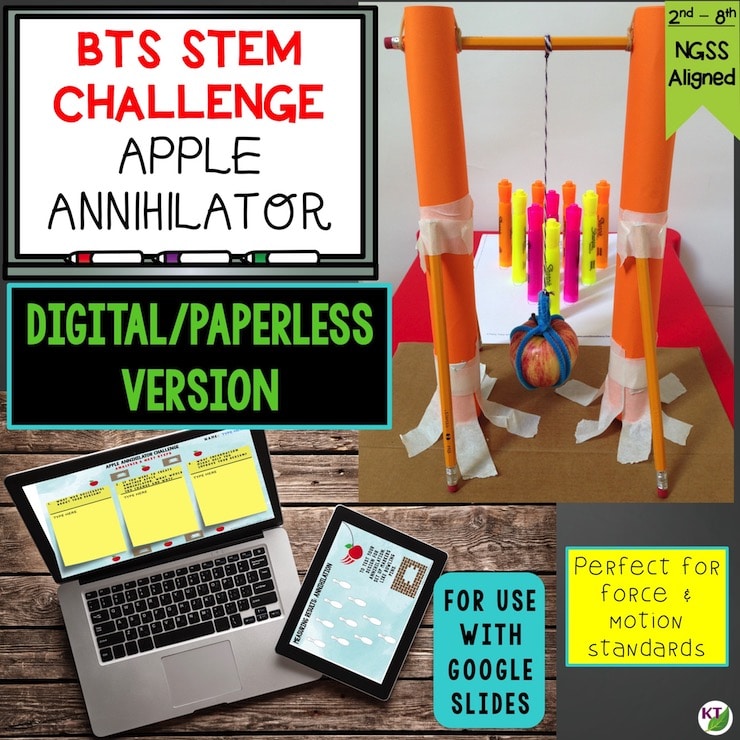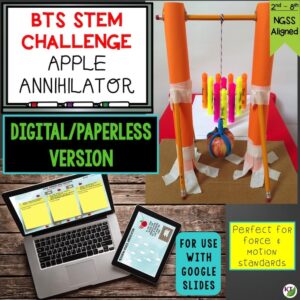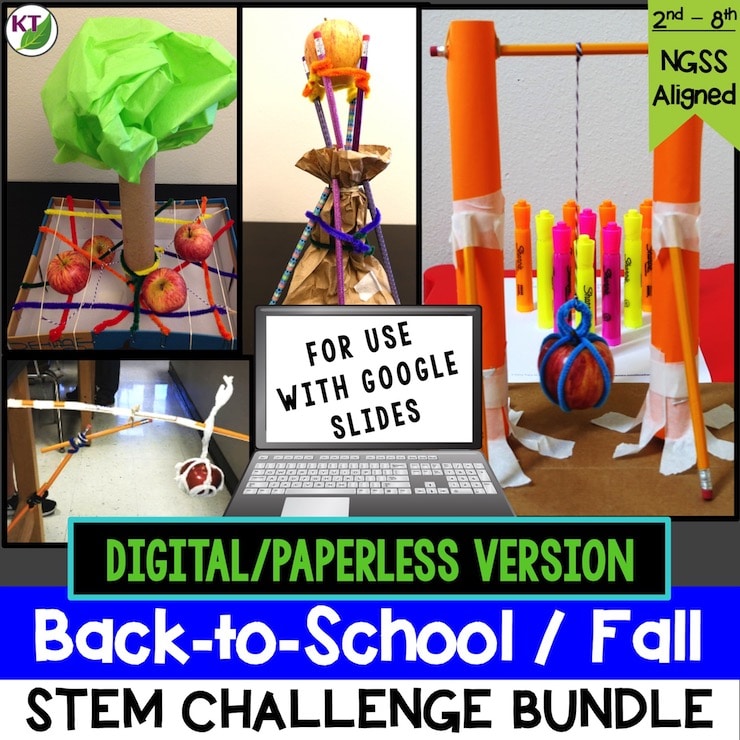 ---

---
Pin Me!